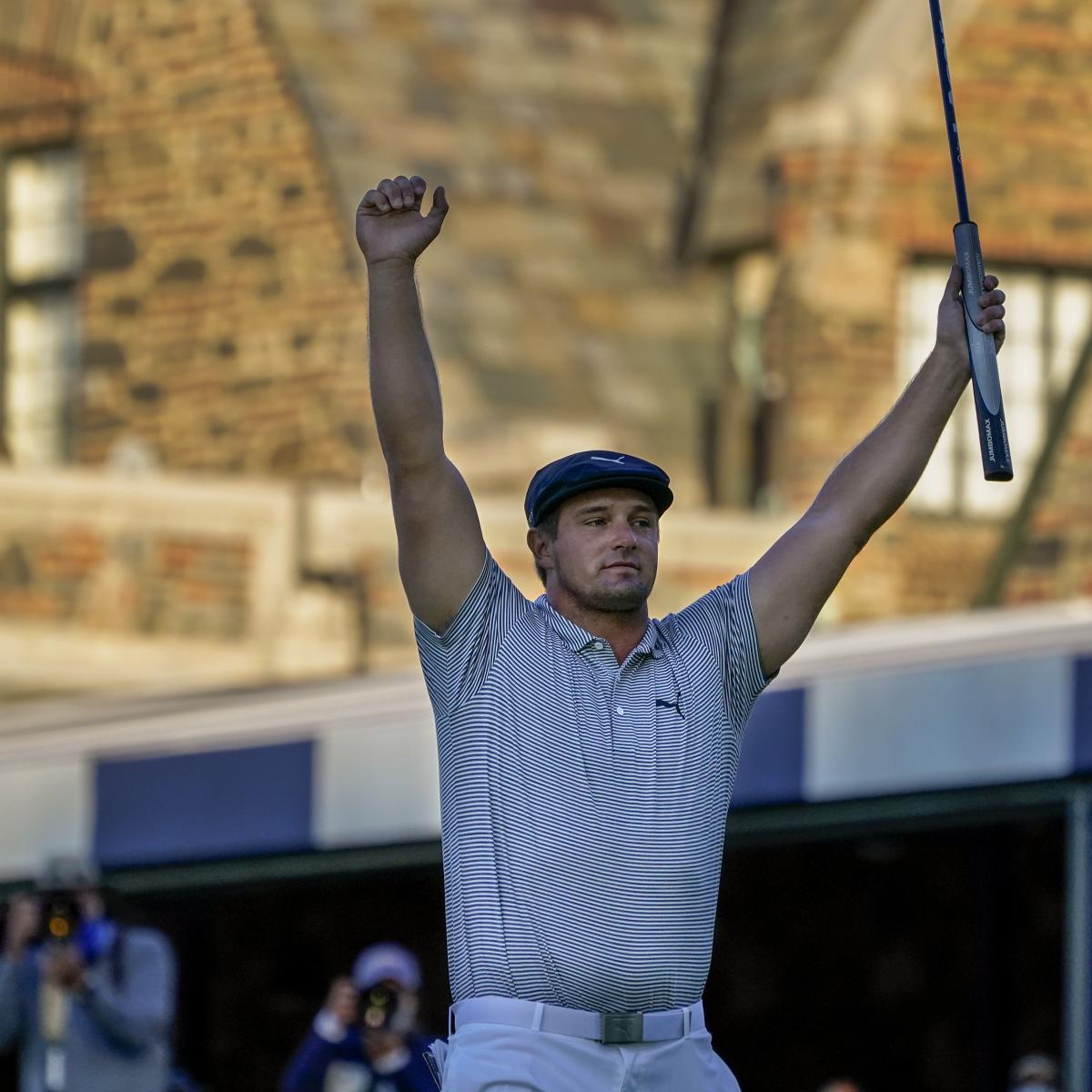 2020-09-21
Charles Krupa/Associated Press
Matthew Wolff held a two-stroke lead entering the final round at Winged Foot Golf Club, but Bryson DeChambeau shot a 67 to win the 2020 U.S. Open in Mamaroneck, New York.
Other than a bogey on the eighth hole, DeChambeau avoided the mistakes that crushed his counterpart. DeChambeau carded a single bogey and enjoyed a six-shot victory.
Wolff (-2) finished as the only other player not above par, though the 21-year-old still had a frustrating afternoon. He managed one eagle and zero birdies with five bogeys and one double, fading from contention well before the final holes.
Yes, he would've preferred to stand atop the leaderboard. But this payday should be a decent consolation for Wolff as DeChambeau celebrates his first career major.
2020 U.S. Open Leaderboard and Payouts
1. Bryson DeChambeau (-6): $2.25 million
2. Matthew Wolff (E): $1.35 million
3. Louis Oosthuizen (+2): $861,457
4.
…
Read More