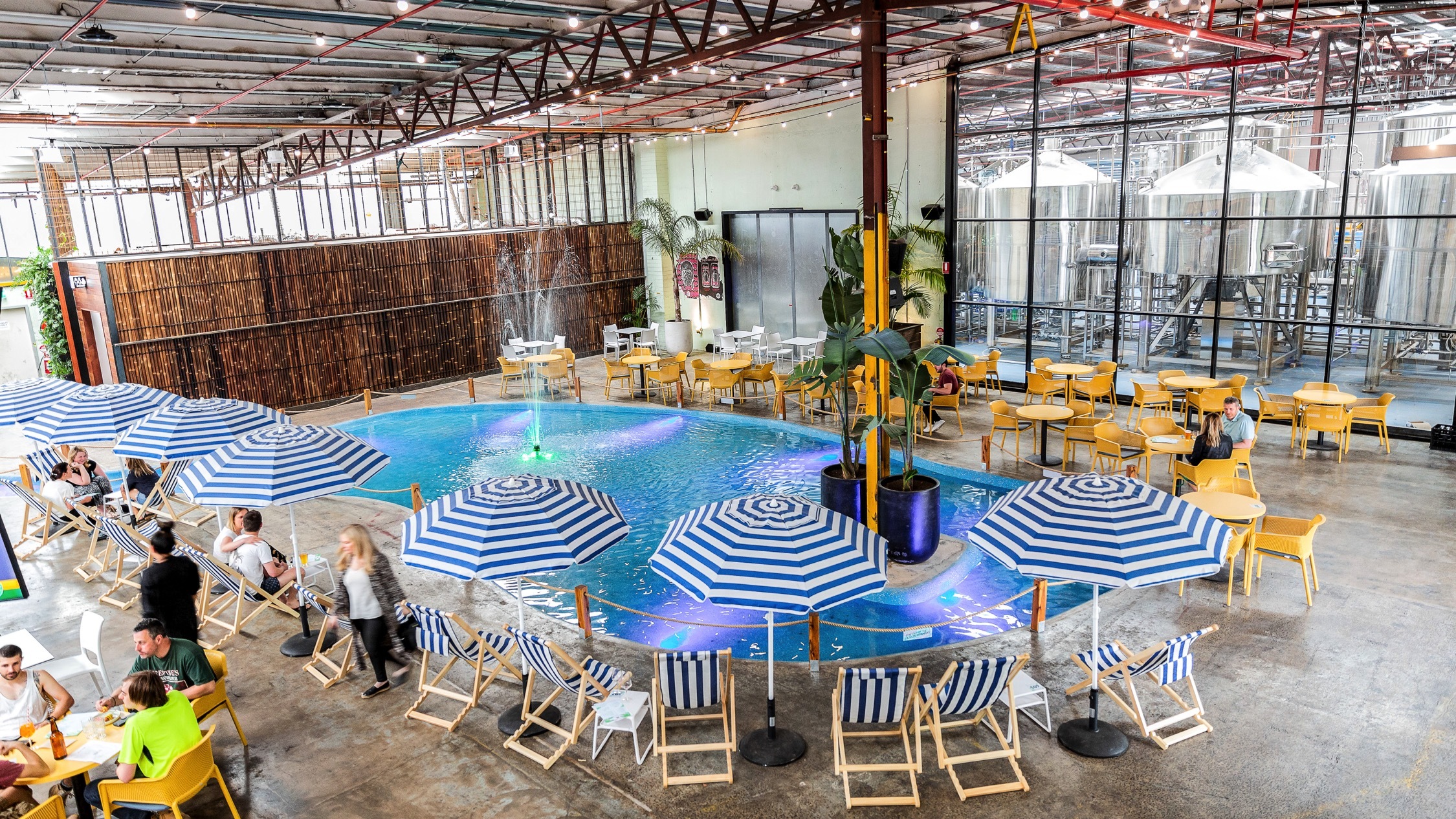 2020-10-05
Moon Dog World celebrates its first birthday on October 4 in lockdown, but the team at Moon Dog have used their creativity to bring the playful pub experience to us at home. 
While we can't laze by the bright blue lagoon with an ice-cold pot of Lagoona Matata Sour Ale in hand, we can instead opt to enjoy a series of their beers at home. Play bartender with your housemate, pop one of Moon Dog's bar mats onto your dining table and crack open a variety of their tinnies which come in the Pub in a Box.
Complete the experience with some of Moon Dog's "drinking food" and order pork or tofu bao, buttermilk fried chicken ribs, buffalo cauliflower, a chicken or eggplant parma and crinkle-cut chips via Mr Yum.
"One of the biggest things that our team came up with was the Spring Box, and that comes with some
…
Read More