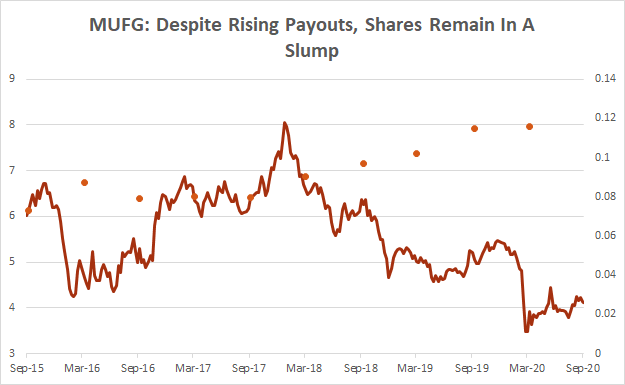 2020-09-28
Five years ago, I wrote about the Japanese financial sector, arguing that – due to Japan's crippling structural issues, such as demographic decline and savings culture, as well as monetary policy failures, such as persistent deflation – Japan's mega-banks like Mizuho Financial Group (MFG), Sumitomo Mitsui Financial Group (SMFG), and Mitsubishi UFJ Financial Group (MUFG) were a potential value trap to investors.
Five years later, not much has changed.
However, aside from the macroeconomic, I honed in on a number of issues that Mitsubishi UFJ in particular faced, highlighting the commodity price risk of MUFG's project finance credit exposure, an offshore funding crunch, and the impact of negative interest rate policy on the bank's net interest margin. Today, the shares still remain in a slump, despite a consistently rising dividend even in the face of the coronavirus pandemic.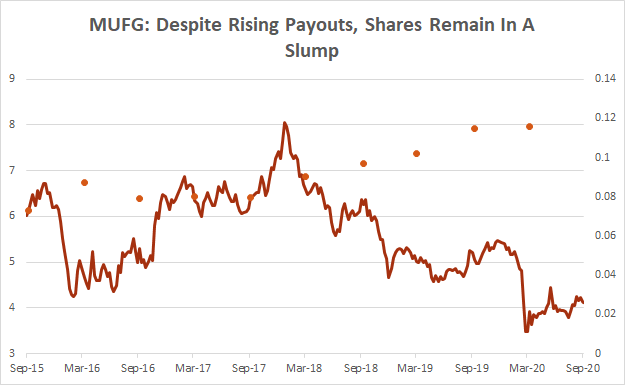 (Source: Raw data obtained from Yahoo Finance)
With the shares trading at
…
Read More