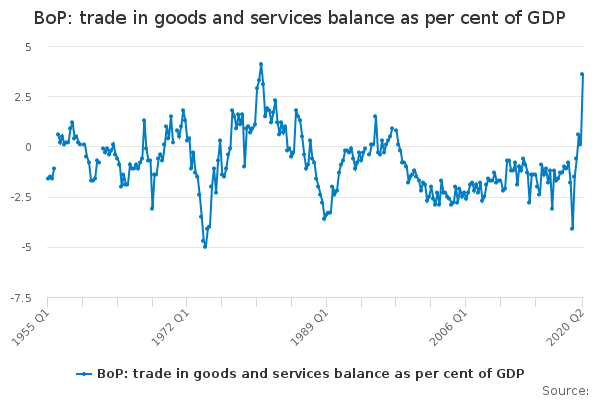 2020-10-13
The UK is running a trade surplus. No, really, I am not joking. This is from the ONS's latest trade statistics release:
The UK total trade surplus, excluding non-monetary gold and other precious metals, increased £3.8 billion to £7.7 billion in the three months to August 2020, as exports grew by £21.4 billion and imports grew by a lesser £17.5 billion
It's the first time the UK has run a trade surplus since the late 1990s: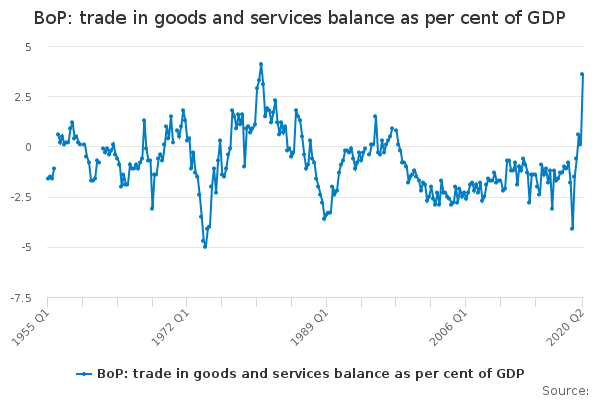 And if you were thinking this was because of the lockdown, you would be wrong. The UK has been running a trade surplus since the beginning of 2020: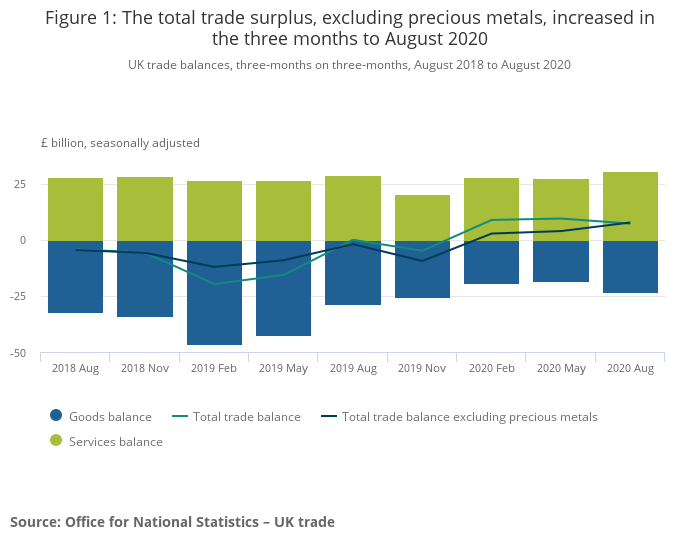 Admittedly, the trade surplus widened under the lockdown. But the UK economy reopened to some degree from June to August – and yet the trade surplus continues to widen.
This is no doubt music to the ears of balance of payments obsessives. Could the UK at
…
Read More