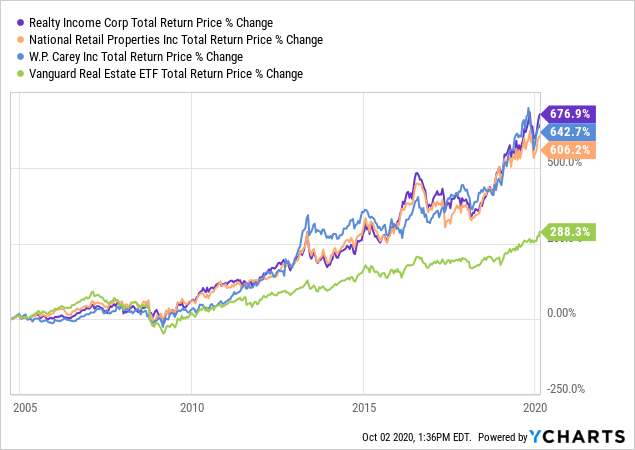 2020-10-05
Investment Thesis
Realty Income (O) remains my largest holding of an individual stock. It is a real estate investment trust that owns over 6,500 net lease properties across the United States and the United Kingdom. The "net lease" part indicates that all or most of the property-level expenses — taxes, insurance, building maintenance — is contractually handled by the tenant rather than the landlord.
From late 2004 to mid-February, 2020 (before the onslaught of COVID-19), O has performed phenomenally well for its shareholders, edging out its closest net lease peers and blowing away the REIT market as a whole: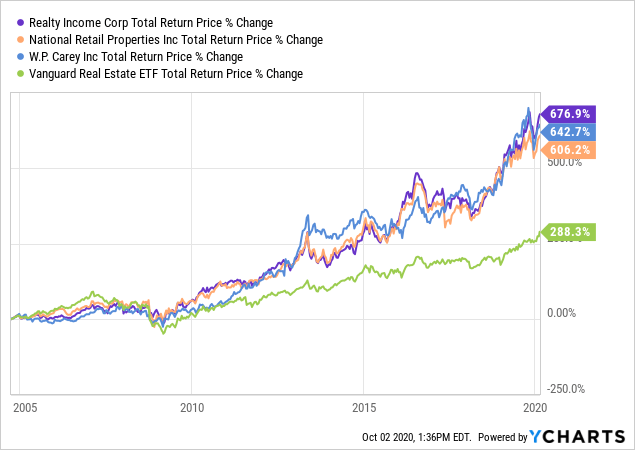 This excellent past performance goes a long way in explaining why Realty Income Is My Largest Holding, as I explained in a May, 2020 article on Seeking Alpha.
But, going forward, I don't plan to add any more to my position unless the share price falls back to
…
Read More