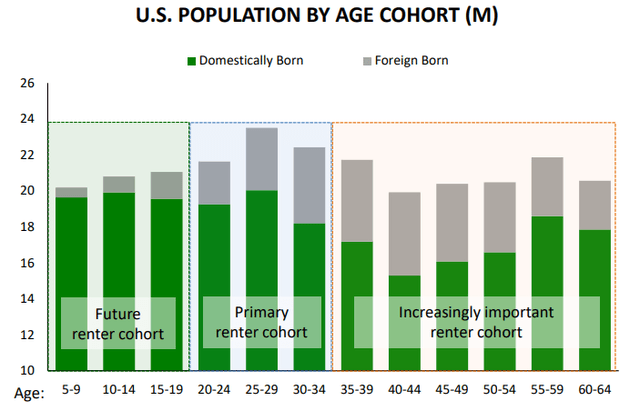 2020-09-15
Since the pandemic, we've covered the following multifamily REITs so far:
That's because, here at iREIT on Alpha, we see multifamily REITs as a "mission critical" subsector with long-term favorable demographics.
You see, since 2010, 21% fewer total housing units have been produced than total household formations over the same period. And affordability remains a significant barrier to single-family ownership across many U.S. markets.
As such, third-party forecasts indicate that 4.6 million additional apartments will be needed by 2030.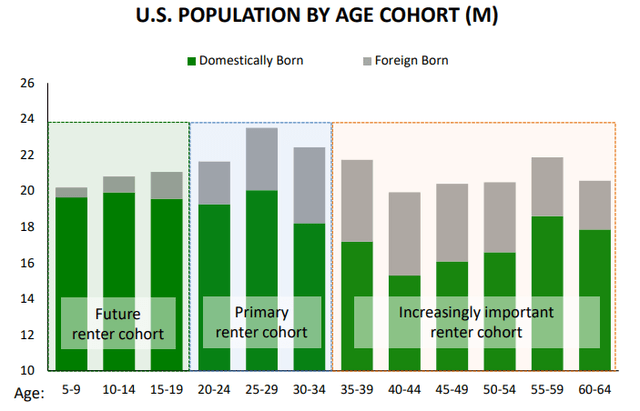 (Source: UDR Presentation)
Right now, the primary renter cohort – aged 20-34 – is sizable, providing a solid current client base for multifamily REITs. Better yet, the younger age cohorts are even larger in size. So there's strong support for long-term growth.
As you can see, this is increasingly dependent on foreign-born influences. But as for right now, I speak as a father of five, three of whom are 18 or
…
Read More