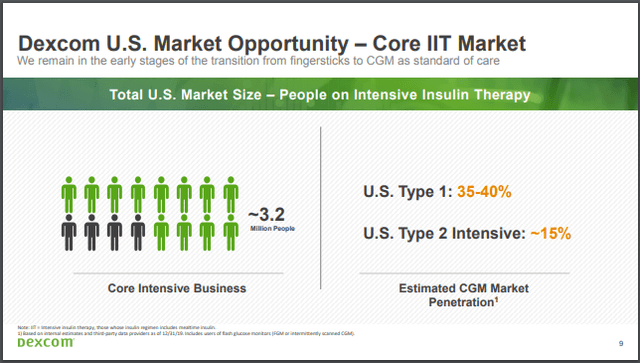 2020-09-20
DexCom's (NASDAQ: DXCM) success can be attributed to the rapid adoption by the diabetic community of its innovative continuous glucose monitoring ("CGM") system.
This disposable device worn on the body continuously downloads the patient's blood sugar to a smartphone and therefore provides patients with a convenient way to track their blood sugar levels in real time, which helps in better managing the disease.
DexCom's share price has been on a steep uptrend and currently trades at two times March lows. Moreover, there has been a recent dip to the $385-390 levels, leaving investors wondering as to whether this constitutes a buying opportunity.
Figure 1: Share price evolution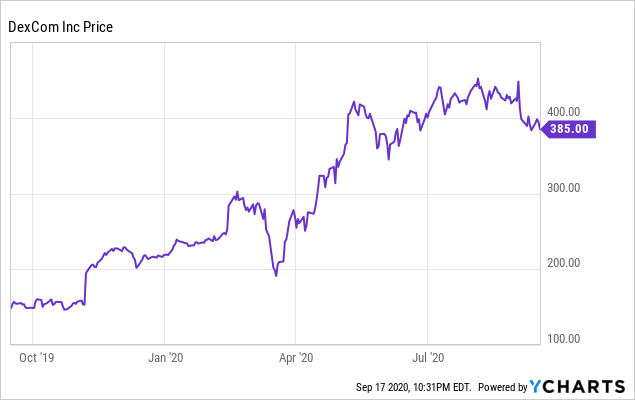 I will answer this question by scanning through the CGM market as well as analyzing the medical device manufacturer's business model, highlighting the positives but also paying close attention to competitive positioning and challenges going forward.
The market for diabetes
…
Read More