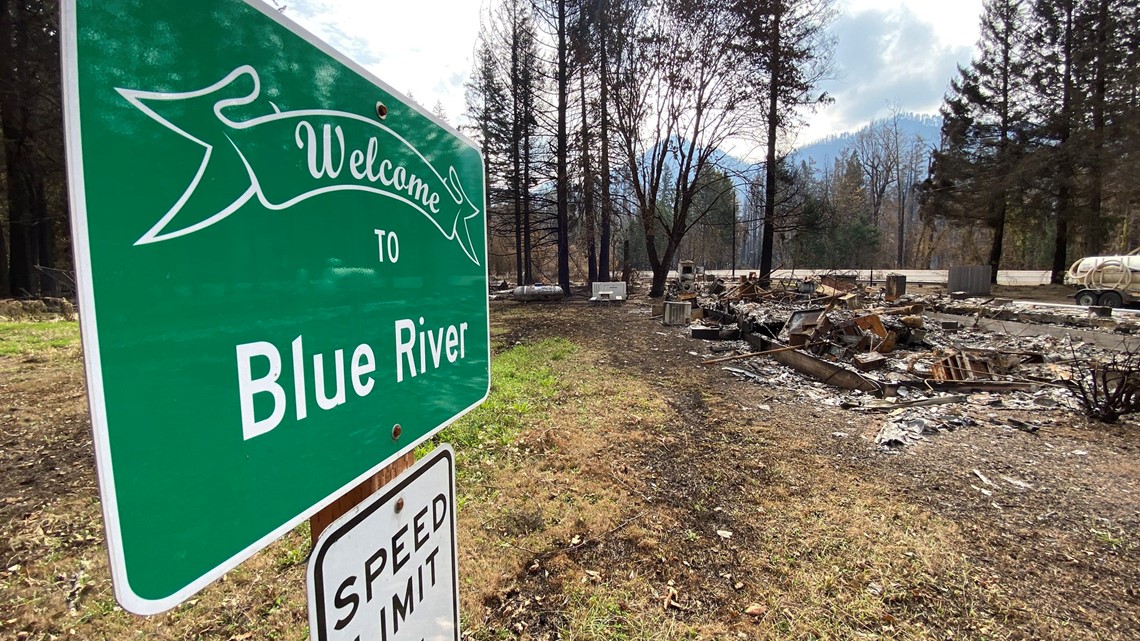 2020-09-23
Monday evening ODOT opened up Highway 126 westbound into Blue River, one of the hardest hit areas in the McKenzie River Valley.
LANE COUNTY, Oregon — For the first time since evacuating from their homes, Dennis and Debbie Davis saw firsthand on Tuesday the damage caused by the Holiday Farm Fire.
Two weeks earlier, Debbie woke up to an orange glow. She and her husband Dennis grabbed their three dogs and escaped their home just seconds before a 100-foot-tall Redwood tree smashed down on it.
Another tree fell on the roof of their truck as they tried to escape, caving in its roof and shattering the windshield.
"We used it as a battering ram to get out of here," Dennis said.
Two weeks later, the couple returned to find a concrete foundation filled with the ashes of what used to be their home.
"We had 41 years of a marriage
…
Read More