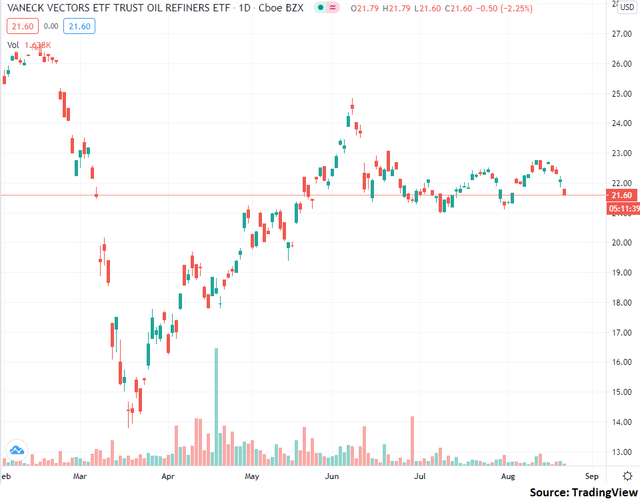 2020-08-22
On a year-to-date basis, the VanEck Vectors Oil Refiners ETF (NYSEARCA:CRAK) has taken a fairly strong hit on the back of the losses seen to refining demand from the coronavirus.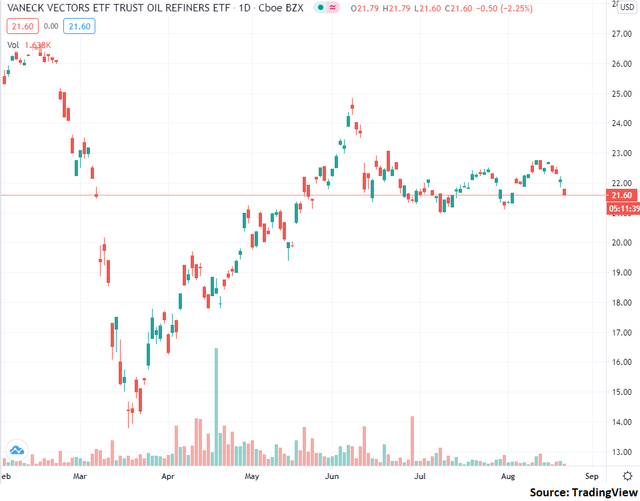 Despite the fact that shares are down about 20% on a year-to-date basis, I believe that now is a good time to buy this ETF. Specifically, I believe that recovering global refining economics as well as general petroleum demand is set to increase the price of the shares which CRAK holds and that in the coming weeks, we will see the ETF continue trading upwards.
About CRAK
Prior to analyzing the fundamentals underlying CRAK, let's take a quick peak at what exactly this ETF does. Put simply, CRAK is an ETF which allows investors to get direct exposure to refining companies which are directly profiting from refining operations. The table of holdings can be seen below.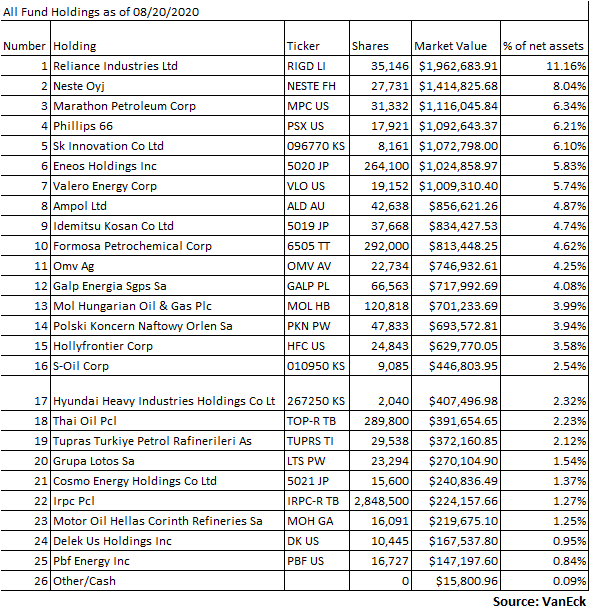 If you skim down
…
Read More