James Kihenu would have been an accountant today having been good in math while in primary school. However, he never got to see the inside of a high school class, let alone sit for an accounting lecture in college.
After a decade in employment, he decided to venture into the Nyama Choma business. He named his eatery "Jimi Choma Bite" which he located at the heart of Nakuru town.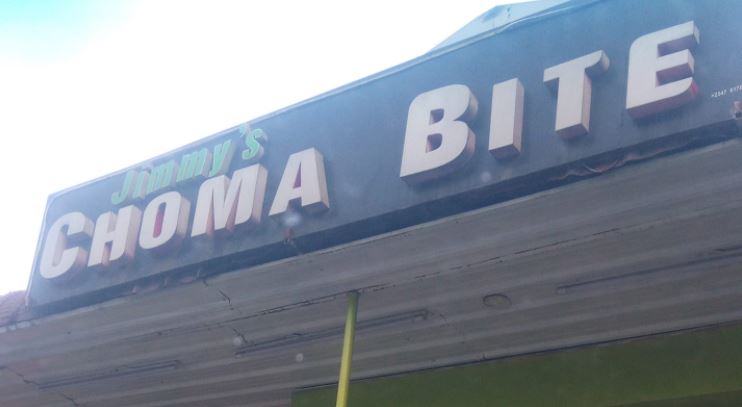 The business was to grow in leaps and bounds, and be a favourite for families seeking to eat out. James expanded his business and today, he is an employer who is well respected in Nakuru.
SEE ALSO: Wowzi: The online firm taking on ad giants
How did your road to entrepreneurship begin?
I had wanted to study accounting and be a professional accountant, but I lacked school fees. I began doing odd jobs that came along like labouring in farms and other menial jobs. 
The chance that was to alter the course of my life came when former Gatundu North MP Kigo Njenga employed me in his butchery in Ngong town.
I was employed there for six years. It is from there that I honed my butcher skills. I later relocated to Nakuru where again I found employment at another butchery; I worked there for four years. My employment journey in butcheries taught me that one can earn more selling roast or fried meat than selling raw meat for cooking in homes. That is how I got my business idea.
Tell us more…
SEE ALSO: Five quick ways to slash your costs
I started my venture with only Sh30,000. I had struggled to save that amount while in employment. That was in 2011. My landlady, Beth Wangari, was kind enough to allow me to use her premises without paying upfront during the first months when I was struggling to set up. The licences drained whatever I had but somehow I managed to start in a small way and the business began picking up albeit at a slow pace.
After a year in operation, the business made a break. I began raking in a profit of Sh600,000 every month, returns that I have sustained to this day. It has been close to a decade now and looking back, I can say it was worth the gamble.
How does a normal working day look for you?
On a normal day when business is good, we can slaughter up to 100 sheep. But after coronavirus came, we are doing between 60 to 70 sheep.
When success began beckoning, did you see the need to expand?
SEE ALSO: Why I am sad…
Growth is part of every business plan. The best way to put profits to better use is by reinvesting and generating other cash flow streams rather than stashing it in savings accounts. I had to establish a similar business still in Nakuru. Both businesses are doing well with a combined workforce of 72.
How do you manage your workforce?
I have come to appreciate that each individual has varied personal attributes. Every employee may not have good working relations with fellow co-workers. I try my best to train and counsel employees on the importance of teamwork. Also when it comes to hiring, I carry out background checks to ensure my workers value professionalism.  
What are some of the challenges you face?
The Covid-19 pandemic has seen some abattoirs close down. The social distancing rules have not been to our advantage. Some workers have been rendered redundant as profits plummet. We are struggling to adopt the strategy of making home deliveries to patrons who cannot visit our eateries. There is also the high cost of doing business. I buy sheep from a neighbouring county where bribery is the order of the day. County officials demand kickbacks to allow me transport the sheep.
Away from the Nyama Choma business, what else do you do?
I'm a farmer. I grow potatoes and rear pigs. I am also big into mixed farming. I also practice diary farming which brings in extra income. The potatoes I grow are mostly for the local Nakuru market. At the same time, we include potatoes in our menu at Jimi Choma Bite. They help me cut costs since if I had to buy in the market, my expenses would go up.
Business lessons you've learned so far?
I had this notion before starting out that the business model I had in mind would require a lot of capital. I thought the seed capital would not see me through in my venture. But I was wrong. You can start small and grow. It is advisable to take risks. Risk-takers are the eventual winners in business.   
[email protected]