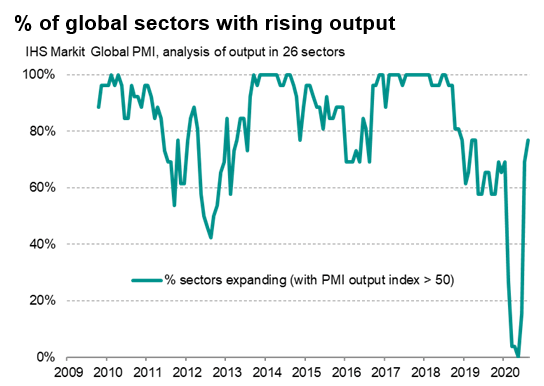 2020-09-09
IHS Markit's PMI surveys indicated a strengthening of global economic growth in August, with a broadening out of the recovery by sector evident. Some important sectors, such as autos, real estate, and households goods, are now among the top performers as the easing of lockdowns from the height of the pandemic continues to benefit key parts of the global economy, such as factories, housing markets, construction and high streets. However, many sectors remain in decline due to ongoing social distancing measures, and some waning of performance was also recorded in many sectors in August, casting a shadow over the near-term outlook.
Hard-hit sectors start to enjoy stronger growth
Output rose in 20 of the 26 manufacturing and service sub-sectors covered by the PMIs during August, the highest number since March of last year, indicating a broadening out of the economic recovery.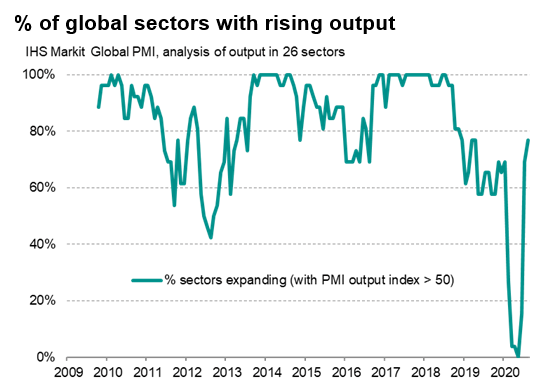 All manufacturing sectors reported growth, but the picture was
…
Read More