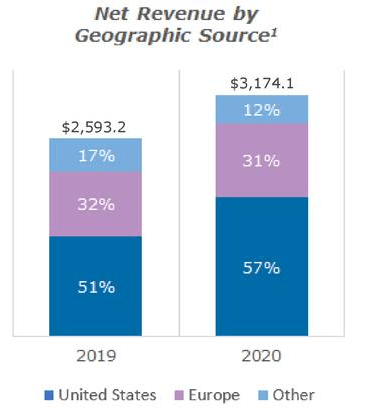 2020-10-13
The specialist in medical delivery technology, Catalent (CTLT) has been inching higher steadily, as those who are aware about the company's important role in the availability of a COVID-19 cure have been buying the stock.
While the stock price of better famed peer Emergent BioSolutions (EBS) with three times more followers on Seeking Alpha has also being trending higher, its path has been somewhat more volatile. One of the factors that can explain this volatility is strong following by the retail trading crowd tracking COVID-19 vaccine news.
Figure 1: Comparing stock performance for Catalent and Emergent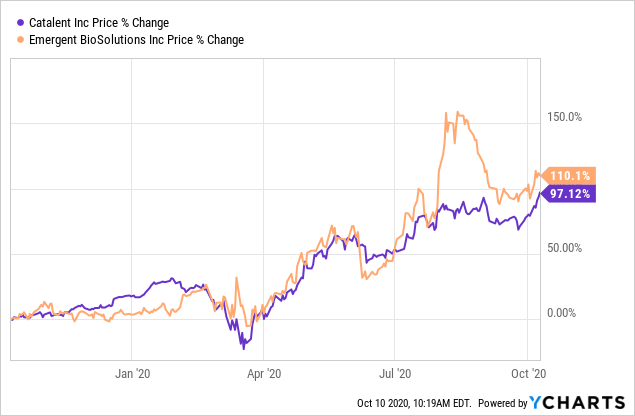 This has not been the case with Catalent despite the company inking three manufacturing agreements with COVID-19 vaccine developers, including big names like Johnson & Johnson's (NYSE:JNJ), Moderna (NASDAQ:MRNA) and AstraZeneca (NASDAQ:AZN), to provide fill-finish capabilities.
Fill-finish manufacturing
Fill-finish is a lesser-known but crucial step between development of vaccine
…
Read More