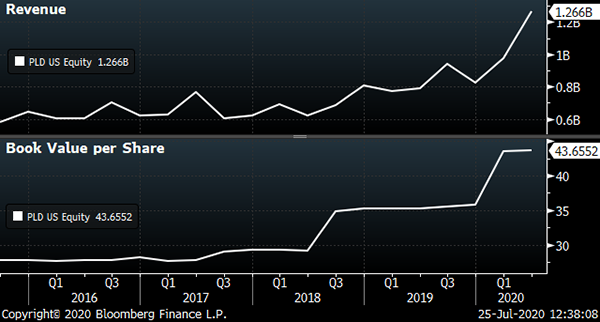 2020-08-14
InvestorPlace – Stock Market News, Stock Advice & Trading Tips
Retail stores are closing on a daily basis as online retail rapidly becomes the way to shop.
Pure online retail sales have climbed 103.3% in the trailing five years alone, using US Census data. Add in traditional retail moving online, and overall online sales will move higher at an increasing pace.
This means all of the industries and companies behind the scenes of this commerce are on a long-term roll.
Warehouses and logistics are the backbone beyond the websites, cloud services and data centers. After all, somebody has to store, process and deliver that mountain of goods. Here's a way to cash in now, with plenty of income and growth to follow.
A Pro at Problem-Solutions
Prologis (NYSE:PLD) is one of the largest warehousing and logistics support companies in the US and around the major economies of the
…
Read More