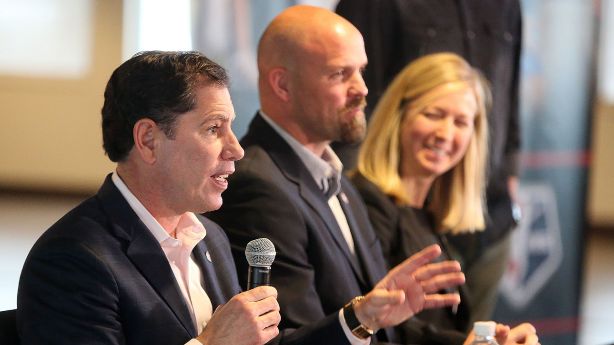 2020-09-02
SANDY — Dell Loy Hansen's right-hand man is following his boss in taking a leave of absence from Real Salt Lake.
RSL chief business officer Andy Carroll announced Tuesday through the club that he will step aside from his role after reports of misogynistic comments and misconduct during his time as an executive with the club.
The club confirmed the decision through a statement from its holding company, Utah Soccer LLC.
"Utah Soccer was extremely disappointed by the allegations in the recent RSL Soapbox article regarding Mr. Carroll," the statement reads. "Mr. Carroll has spent notable time and energy to further business operations of the organization. Still, Utah Soccer takes these allegations extremely seriously.
"Utah Soccer prioritizes the safety, well-being, and security of its players and employees above all, and does not tolerate discriminatory or derogatory conduct of any kind. While Utah Soccer endeavors to learn more about the allegations
…
Read More