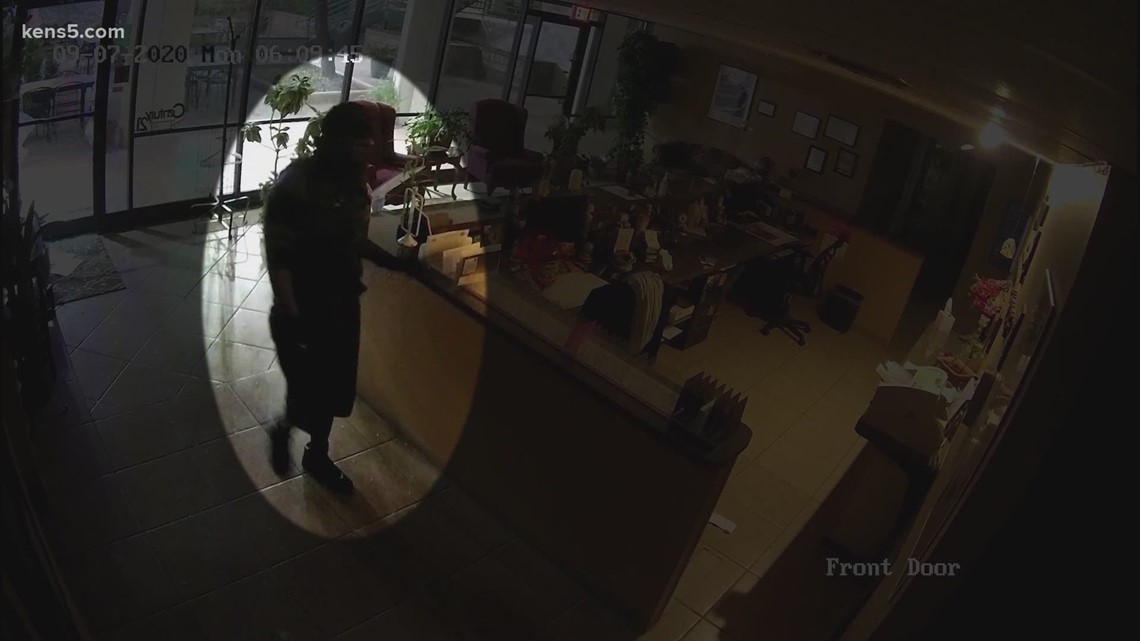 2020-09-22
The owner of the Century 21 office hopes surveillance video will lead to an arrest.
SAN ANTONIO — A brazen burglary has been caught on camera at a north-side San Antonio business.
Surveillance video shows two people smashing the glass door at the Century 21 office off Wurzbach over Labor Day.
Scott Myers, who has owned the business for decades, said he's experienced multiple burglaries in the last few months.
San Antonio Police confirm the first two burglaries happened in mid-July.
Myers said the thieves got away with a box of blank checks and a stamp with his signature on it.  He said they also stole a printer and mail including checks made out to the agents.
Myers said he believes the first two heists were done by someone with inside knowledge of his office because the suspects got in with a key.
After the first two break-ins, Myers said
…
Read More