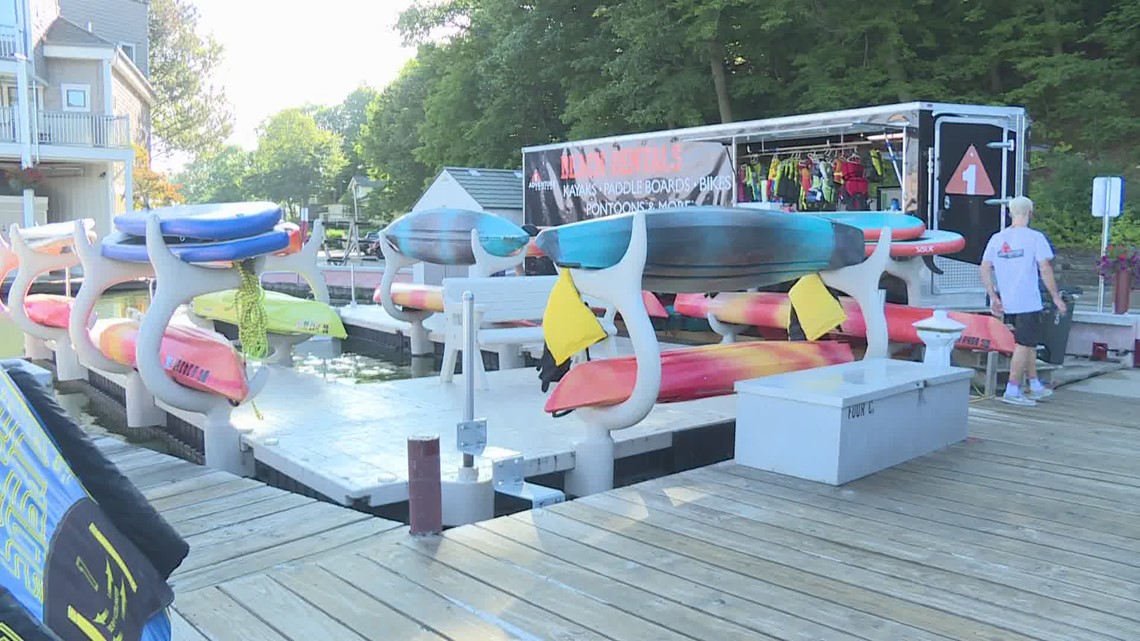 2020-08-20
One local business is looking to expand in the coming year, after busiest season ever.
OTTAWA COUNTY, Mich. — Many different industries are struggling to get to the other side of the pandemic. But one business is booming, and that's boating. 
Josh Cook, the owner of 1 Adventure Company, was initially worried about the start of the season. 
The local business, located on Lake Macatawa, offers boat rentals and delivery, as well as tours and paddleboarding and kayaking lessons.
Prebookings were down 80%, and they were forced to delay opening for several weeks.
But Cook said they're busier than ever, thanks to federal payouts, people vacationing closer to home, and the lower-risk option of boating.
Already seeing sales double over last year, he went from three employees to ten, bought more kayaks and boats, and plans to expand in the coming year. 
"We'd love to expand into other locations," Cook
…
Read More