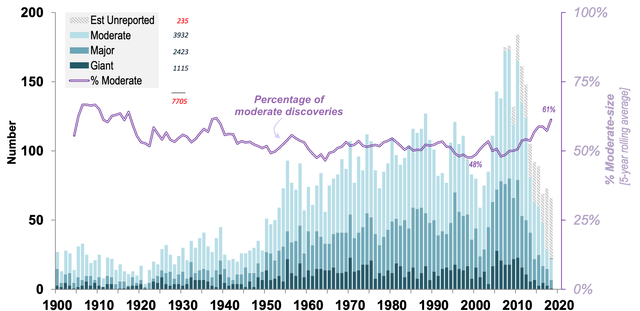 2020-09-09
In this article, I'd like to discuss how the mining industry, on the one hand, struggles to find enough giant deposits to satisfy the rising demand, and, on the other hand, leaves the mineral resources in moderately-sized deposits stranded.
The enormous inventory of moderately-sized, undeveloped deposits accumulated over the years can be a blue-ocean opportunity for companies with a befitting size and the right competency.
This article concerns mining in general (XME) and junior gold miners (GDXJ) in particular. It is about identifying an emerging investment trend.
Global gold demand and supply
Although the coronavirus pandemic will most likely have a negative impact in 2020 (see here), gold demand is expected to continue to grow in the long term. From 2000 to 2019, gold demand had increased at a CAGR of 0.3%.
Recycled gold plays an important but decreasing role in satisfying gold demand; its contribution decreased at 1.3% per
…
Read More