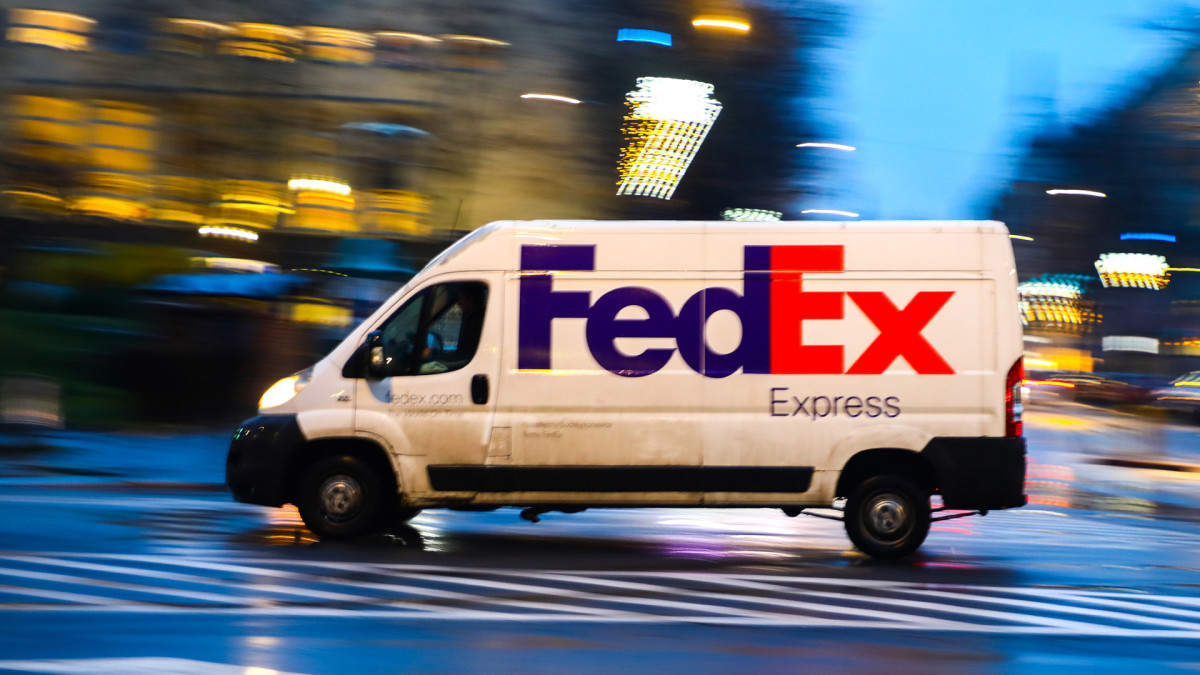 2020-09-16
Shares of FedEx  (FDX) – Get Report jumped after hours on Tuesday after the package-delivery service reported fiscal-first-quarter results that were ahead of analyst expectations. 
For the quarter ended Aug. 31 the Memphis company reported net income of $4.72 a share, up 66% from $2.84 a share in the year-earlier quarter.
Adjusted net income climbed to $4.87 a share from $3.05.
First-quarter revenue of $19.3 billion was 14% up from $17 billion a year earlier. 
Wall Street analysts surveyed by FactSet were expecting GAAP earnings of $2.54 a share, or an adjusted $2.70, on revenue of $17.55 billion. 
"Our earnings growth underscores the importance of our business initiatives and investments over the last several years, and, in many ways, the world has accelerated to meet our strategies," Chief Executive Frederick W. Smith said in a statement.
The company said the results stemmed from volume growth in FedEx International
…
Read More