An online business can be a very profitable way to make money and even lead to a full-time income.

Anyone with a computer and an internet connection can start a business and reach a global audience. But just because anyone can start a business online doesn't mean that everyone will be successful. It takes hard work, dedication, and, most importantly, know-how to make your online business thrive. There are many ways to improve your online business and make it more successful. Here are six ways to get you started.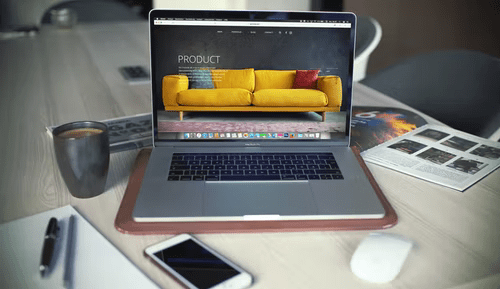 1. Accept Various Payment Methods
In today's digital world, it's crucial to accept various payment methods. This includes credit cards, debit cards, PayPal, and even cryptocurrency. You'll make it easier for customers to purchase from you. Additionally, you can use payment processors such as Stripe or Square to process payments and manage your finances. 
In addition, you can work with merchant account service providers to accept payments and manage your finances. With an ecommerce merchant account, you can receive payments online, by phone, or by mail. You can also use a merchant account to process credit card payments, debit card payments, and ACH payments. This way, you can accept payments from your customers no matter how they prefer to pay.
2. Create A Professional Website
Your website is the face of your online business, so it's important to make sure that it looks professional and functions well. You need a well-designed website optimized for both desktop and mobile devices for this to happen. Your website should also have excellent navigation, a simple checkout process, and clear calls to action.
This means investing in quality design, hosting, and web development services that will help to set your business apart from the competition. You should also take steps to ensure that your website is SEO optimized so that it shows up prominently in search engine results and attracts more visitors.
3. Offer Quality Customer Support
One of the top ways to improve your online business is to offer quality customer support. This means having a reliable, responsive team available via phone, email, or social media. It's also essential to have a comprehensive FAQ section on your website, where customers can find answers to common questions and troubleshoot issues themselves. 
Having quality customer support will help you keep your customers happy and increase your sales and build loyalty. This is especially important if you sell a product or service that may require maintenance, repairs, or troubleshooting from time to time. By providing quality customer support, you can cement relationships with your customers and create a positive reputation for your business.
4. Offer Competitive Prices
It's vital to offer competitive prices for your products and services to attract and retain customers. This doesn't mean that you have to be the cheapest option on the market, but rather that your pricing should be in line with what your customers are willing to pay.
One way to do this is to offer discounts and special promotions from time to time. This can be done using coupon codes, seasonal deals, or exclusive pricing for your most loyal customers. Another option is to use price comparison tools so that customers can see how much you charge compared with other businesses in your industry.
5. Use Marketing Strategies
There are several marketing strategies that you can use to improve your online business. This includes search engine optimization (SEO), content marketing, social media marketing, and email marketing. These strategies can help you reach a wider audience, attract more visitors to your website, and generate more sales.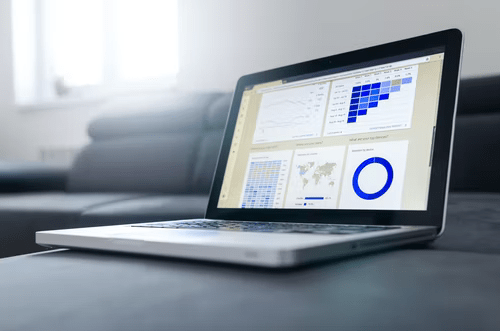 You may want to work with a marketing agency or consultant who can help you create an effective marketing strategy for your business. Alternatively, you can learn more about SEO and content marketing by taking courses or reading online guides. Using various marketing strategies, you can stay ahead of the competition and increase traffic to your website.
6. Offer High-Quality Products And Services
Finally, one of the most important ways to improve your online business is to offer high-quality products and services. This means ensuring that your products are well-made, innovative, and priced competitively. It also means providing excellent customer service so that your customers are always happy with their purchases.
Investing in quality products and services is one of the best ways to gain a competitive advantage and build trust with your customers. This can help you grow your business over time and stand out from the crowd. By focusing on quality above all else, you can ensure that your online business will continue to thrive for many years to come.
Overall, there are several key strategies that you can use to improve your online business. These include offering quality customer support, competitive prices, and high-quality products and services. Using these tips can increase sales, build loyalty among your customers, and stay ahead of the competition. So if you're looking to take your business to the next level, be sure to implement these strategies.