Automate or die: That's today's motto for social media strategies. And to automate, start by scheduling your social media posts via one of the tools we look at in this article.
On social media, it is pretty much "automate or die" in today's fast-paced online world. Companies, publishers, and individuals are all fighting for user attention.
To be visible on the right social media platform at the right time, you will inevitably have to create a lot of content and publish when your audience is most likely to see it.
The best social media management tools will help you accomplish the task of planning and scheduling posts ahead of time. In this article, we will focus on the scheduling function of the many available tools.
SocialPilot
Buffer
Hootsuite
MeetEdgar
When selecting a tool for scheduling social media posts, it is important to consider how many social media platforms you are posting to, and which ones they are. We call this the multi-posting capability of the tool.
Also consider the cost equation and the additional functionality related to your automation process each tool provides. Some of the advanced tools also provide social listening or social media campaign management capabilities, but they're not the focus of this article. We'll concentrate on social media scheduling.
1. Multi-posting
When you schedule social media posts to several different social media platforms, you are multi-posting. Posting to Twitter and Facebook is possible in all the tools we looked at. LinkedIn and Pinterest are also becoming default options.
Where the tools start to differ is on their capability for scheduling posts on Instagram, which poses a particular challenge on personal profiles. And there is real differentiation to be found when posting to YouTube, which is currently exclusive to Hootsuite.
When it comes to publishing on Google My Business, this feature is currently only offered by Sprout Social and SocialPilot, but it should be expected to become generalized for SMB tools in the near future.
2. Free plan
When starting out with social media scheduling, the free social media scheduling tools provided by Buffer and Hootsuite are precious. So are the inexpensive first-tier plans from MeetEdgar and SocialPilot.
The free plans come with fairly tight restrictions, but both free and inexpensive plans can be very useful in a start-up phase. They help you get a better understanding of your needs before investing larger amounts of money in case your needs go beyond the available features.
3. Workflow and AI
A social media content calendar is probably part of your social media workflow. All the tools we looked at provide a calendar, but some are more advanced than others.
Where some tools will allow you to organize your team around the calendar, others are providing intelligent recommendations in relation to your social media posting schedule. This is the case for MeetEdgar, which suggests the best posting times for your audience as you set up your publication schedule.
You are investing time and resources in generating the right social media content for your audience. Now you need to find out which of the leading social media posting tools is the one that can carry your content to your audience in an efficient and timely manner for the social platforms you engage on.
Let's look at our selection of social media scheduling apps to help you identify the one that fits your requirements.
1. SocialPilot
SocialPilot is inexpensive and stands out for its broad multi-posting capability including all the main channels: Twitter, Facebook, Pinterest, and LinkedIn.
As a stand-out feature, it also posts to Google My Business (GMB). On the flip side, its Instagram publication requires the use of an automation tool like Zapier to work. SocialPilot is great for small businesses and for agencies managing social media for their clients.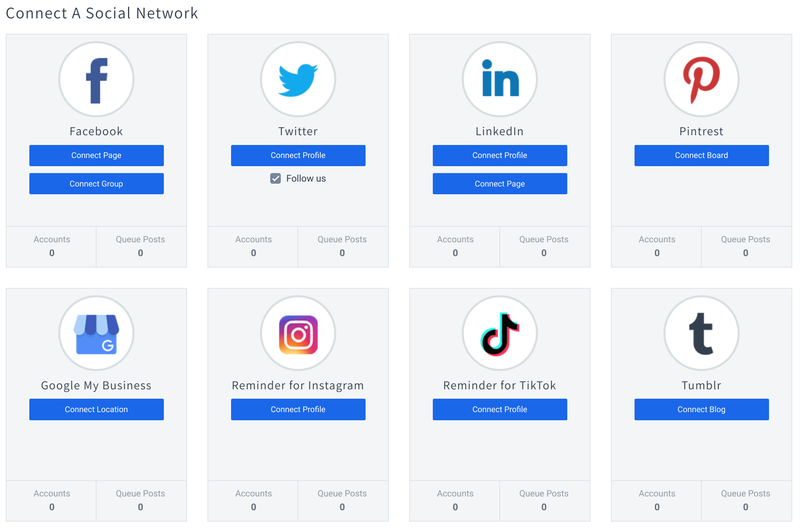 Read The Ascent's full SocialPilot review
2. Buffer Publish
Buffer's classic scheduling app is now called Buffer Publish as the company has added specific customer services functionalities with "Buffer Reply" and social listening and analytics capabilities with "Buffer Analyze." Buffer Publish has a useful free plan for managing a limited number of networks and posts per month.
Buffer covers all the main channels but has not yet integrated with Google My Business. Buffer Publish is a favorite starter tool for any social media scheduling activity.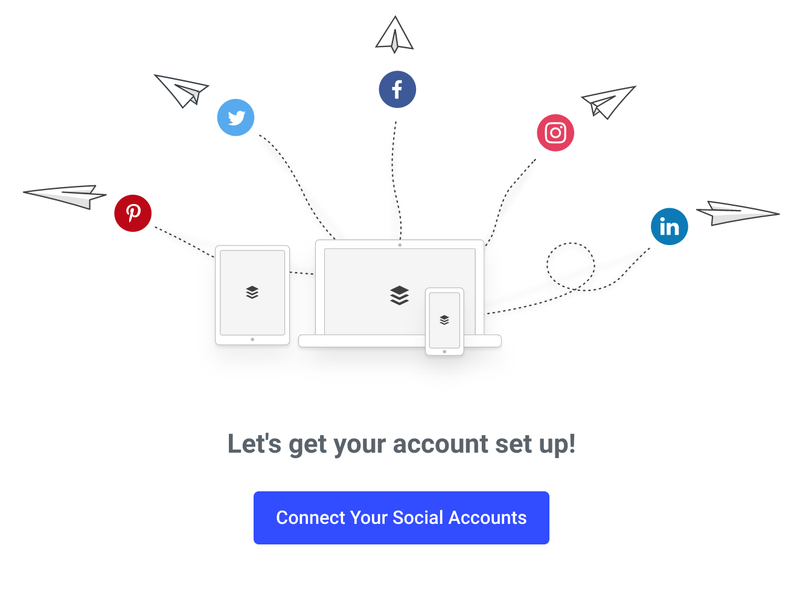 Read The Ascent's full Buffer review
3. Hootsuite
Hootsuite has also maintained a free plan for limited usage and is one of the multi-posting leaders despite not including Google My Business. Hootsuite also stands out for its capability to schedule posts to YouTube. Hootsuite is a great entry point for social media management and has infinite scalability.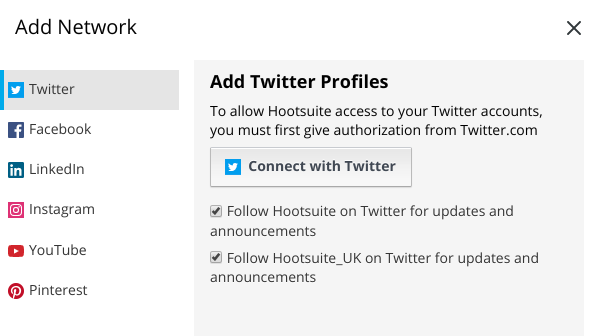 Read The Ascent's full Hootsuite review
4. MeetEdgar
MeetEdgar is your intelligent social media assistant and stands out for its ease of onboarding and use as well as its automation and recommendation features.
Its social media scheduling works as a recurring schedule, and the tools suggest best-performing publication times — a great option for content marketing and automation.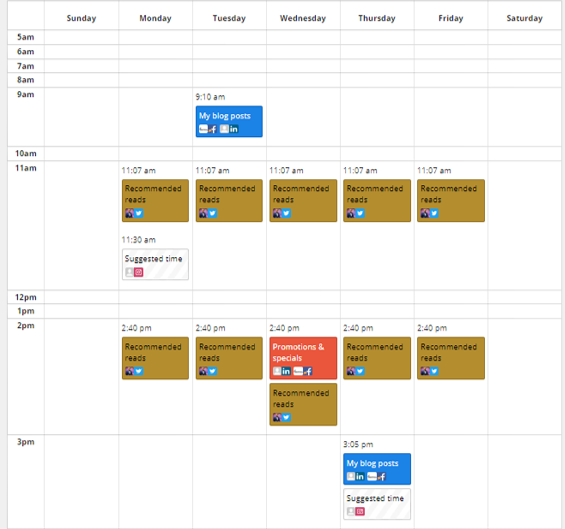 Read The Ascent's full MeetEdgar review
5. Sprout Social
Sprout Social is the Rolls Royce of social media posting platforms. It is much more than a scheduler. It has the broadest multi-posting capability with full Instagram and Google My Business scheduling. It is, however, an expensive tool if you mainly need it to help you schedule posts.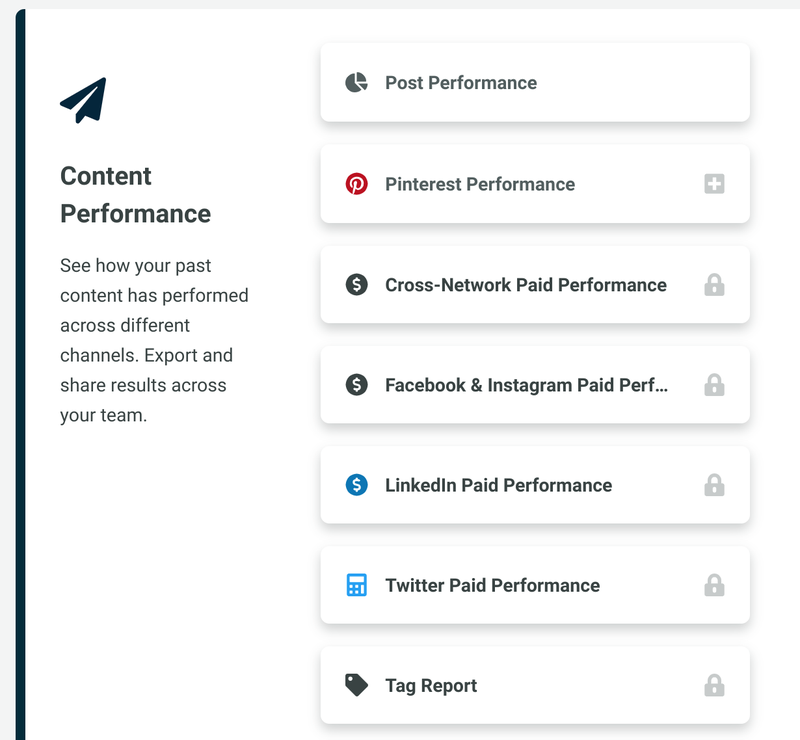 Read The Ascent's full Sprout Social review
Schedule for productivity gains
Depending on the number of social networks your social media strategy embraces, and the volume and frequency of your publications, one tool is probably better suited to your needs than another.
While posting to Twitter, Facebook, LinkedIn, and Pinterest are becoming default options, the tools differ in their capability to publish to Instagram and Google My Business.
For a reduced number of channels, you're best off scheduling directly via the social media platforms. Once you're publishing to three platforms, you'll probably want to use a free plan, and for accelerating your content strategy beyond that, use the tool that best covers your needs.
Upgrade to a more advanced solution when you meet its limits. Always keep in mind that automation is one of the key success factors for your social media strategy.